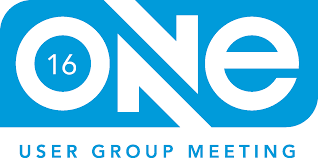 It's that time of year; the NextGen ONE 2016 User Group Meeting opens Sunday, November 6, 2016 in Las Vegas. This has been a big year in Health IT with the release of the new Medicare Shared Savings Program, the new final rule for The Medicare Access and CHIP Reauthorization Act (MACRA,) high profile ransomware attacks, and the HHS launch of the Interoperability Proving Ground Platform. The terrific team at NextGen planned well with great sessions this year including deep dives into MACRA and MIPS at UGM.
Work Smarter, Not Harder
We will be presenting sessions in our booth (#313) and showcasing our productivity tools during the breaks. Stop by to learn more about how eMedApps has focused on making your NextGen EHR Smarter, Faster and Easier than ever before. We'll be demonstrating our newly-released productivity enhancement tools including Smart Visit, EHR Operations Dashboard, CCDA Management Solution, and more.
Monday, November 7th – 10:30am, 1:15pm and 3:00pm
Tuesday, November 8th – 10:15am, 1:00pm and 2:45pm
While you're chatting with our customer experts and checking out demos of our latest NextGen productivity solutions, register to win one of several $500 gift certificates for golf trips, spa packages, ski trips, or gift cards to splurge on something fun. With the time we'll save you, just imagine what you could do!  ( Casey will insert new Banner image.)
Smarter…Check out Smart Visit
Our newest tool for clinicians to organize and plan their day.
Faster…Discover our automated Batch Write Off and CCDA Management solutions.
Save staff time with faster, more accurate, systems.
Easier…Explore our EHR Operations Dashboard and back by popular demand, CareFinity™ Business Continuity solution.
We've made it easier for you to find things that have been overlooked, ensure visits are complete, verify that your systems are being used properly and stay up and running during planned and unplanned EHR outages.
Hope to see you in Las Vegas November 6-9, 2016 eMedApps Booth #313.