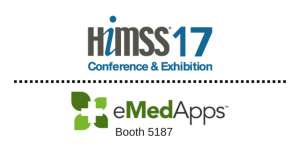 Right Data. Right Place. Right Time.
Our Care Connectivity Platform Delivers
HIMSS17 – Booth #5187
Business Continuity and Archiving
Keep your practice running during EHR system outages. Access all the data, images, results, notes, and documents you need from your desktop or mobile device and add new patient notes. Or archive patient charts from your old EHR.
ONC Certified Interface Engine
Migrate data to a new EHR, connect to a Health Information Exchange (HIE), or integrate disparate systems. Our robust interface engine maps and delivers data in whatever format you need.
Application Hosting
Host all of your organization's applications and data or just your EHR system. We have the solution to fit your needs. Our included Business Continuity solution provides access to your charts even if your connectivity goes down.
Stop by our HIMSS17 Booth #5187 to learn more and enter to win a $250 gift card
Monday, February 20th
11:45am: CareFinity: Business Continuity and Archiving
4:15pm: CareBridge Interface: Enabling Legacy Applications with FHIR
Tuesday, February 21st
11:15am: CareBridge Interface: Overview with Message Builder
3:45pm: CareBridge Interface: Use Cases
Wednesday, February 22nd
11:15am: CareFinity: Business Continuity and Archiving
2:30pm: CareBridge Interface: Enabling Legacy Applications with FHIR
Save at HIMSS17
Get CareFinity free with Application Hosting
20% off NextGen Productivity Products
10% off CareBridge Interface Products
10% on CareFinity for GE Centricity Users
Note: Contracts must be signed and submitted by March 31, 2017