Here are 6 Important Things to Include on a Physician Website
Now that we are in the digital age, patients are taking a more active role in their healthcare than ever before. Prior to the internet age, patients would contact their family physician at the start of any symptoms. Now patients go to the internet to research symptoms and then they continue searching on the internet for the best physician to treat these symptoms.
Because of this, it is very important for physicians and healthcare providers to improve their presence on the internet. This includes making sure they have their own personal physician/clinical website, ensuring they are recognized by search engines and that they're recognized/mentioned on review websites. So, let's talk about the content that should be included on physicians' websites that will bring the most value to potential and current patients.
Contact Information:
Name, Address, Phone Number, Email, and Office Hours – Make sure all of these are displayed on the home page of your website. Experts say you have 15 seconds to capture someone's attention on your website before they move on to the next one, so place these items near the top of the page or in big font to ensure they are seen.
About Us Section:
This is the detailed Information section about the Practice. It's the place where patients can learn about the physicians and healthcare providers that will be caring for them. Include a list of credentials for each physician and healthcare provider such as university attended and awards received. Research shows patients like some personal background information as well, such as where they grew up and why they are practicing medicine. A photo in this section of each provider is preferable as well.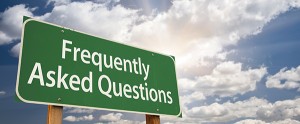 "FAQ's":
This section should include commonly asked questions from patients. The best way to gather info for this section is to speak with your front desk staff and ask what questions are asked the most by patients. In this section, you can also include a question about what to bring with to each appointment, grace period information for appointment times and what to expect at your appointment to better prepare patients for their visit to your office.
Testimonial from Patients:
Adding testimonials to your website can influence decisions as many patients will look to online reviews before visiting a new provider. Testimonials provide third party validation which is perceived as more credible.
Resources for Patients:
Newsletters or blogs that focus on key topics related to your specialty are a great resource to have featured in this section. You can use blogs  and newsletters to enlighten and inform visitors of healthcare studies, federal healthcare regulation updates and more. You can also include article links pertaining to issues resolved in your practice and any other pertinent  information like events, health classes and more.
Registration Forms:
Offer your patients the option to fill out and print your New Patient Registration Forms in the comfort of their homes. This will probably speed things up for your registration team too. You could also provide a patient portal with forms that are integrated with your EHR. This is a great opportunity to get new patients signed up for the portal and your patients will appreciate being able to log in later to finish an incomplete form.
If you haven't already, be sure to include these tips when improving your digital presence. Make sure that you have a patient friendly website that at the very least, includes these 6 features.