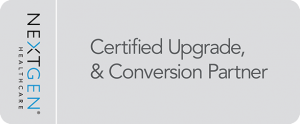 NextGen Partner since 2001.

Centricity™ Electronic Medical Record (EMR) users can now take advantage of CareFinity, an endorsed business continuity solution. eMedApps' partnership with GE Healthcare will provide customers with an efficient and innovative contingency solution that allows clinicians, schedulers, and administrative staff to securely access stored patient information from any device – including mobile devices – whether their EMR is available or not. The versatile, browser-based application delivers all the data, images, results, notes and documents needed and allows users to document visits without resorting to paper.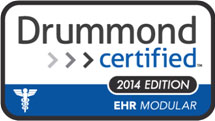 CareBridge™, eMedApps' Interface Engine, met the requirements under the "EHR Module Ambulatory 2014" category for the following Meaningful Use criteria: Transition of Care, Public Health Immunization, and Syndromic Reporting Measures. (170.314(b)(2), 170.314(f)(2,3), 170.314(g)(1,4))
CareBridge™ is a rules-based interface engine that facilitates sending and receiving of messages between systems in the Health Care industry. In addition to the certification received for the uses above, CareBridge™ is used for a wide variety of purposes including translating messages of different types, connecting devices within the clinic to the EHR, providing connectivity to EHRs for HIE applications, facilitating lab and diagnostic interfacing, as well as many other uses.